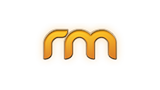 So Much More Than Keywords
The ultimate goal of medical Search Engine Optimization (SEO) is to enable your medical website to be easily found in the results of every major search engine. In order to achieve this goal, it is imperative that you have a team of Internet marketing professionals devoted to optimizing your website content and marketing objectives through a customized SEO strategy designed specifically for your practice. At Rosemont Media, we are dedicated to creating and implementing a medical SEO strategy that advantageously follows search engine regulations to set you apart from other competitors in your market. Our team at Rosemont Media has an unmatched level of experience in all aspects of medical search engine optimization. We would love to work with you to take care of each of your medical website strategy and online marketing needs!
What is SEO?
SEO is the strategic approach to increasing the visibility of your website in search engine results by means of "natural" placement. When indexing the websites that will appear, search engines have a specific formula they use to determine the order of results. Many factors influence the search engine rankings, including the length of time your domain name has been active, the quantity and quality of your content, interlinking within your site and between others, and the utilization of effective keywords. No matter if you already have a website or you need to build a site from the ground up, Rosemont Media has the skills and tools to help you get discovered online.
Maintaining Your SEO
SEO strategies need constant attention and maintenance in order to remain effective and successful. We offer many different strategies to help keep your search engine rankings high. Our services include:
Global, Local, and Mobile
Our medical SEO strategies at Rosemont Media can help you improve your website's rankings locally and even globally. Whether you are targeting your surrounding community or patients worldwide, we can utilize specific keywords and locations to drastically increase the chance that prospective patients will find you on leading search engines. In order to keep pace with the ever-changing world of technology, we can also design your medical SEO strategy specifically for mobile devices including smart phones and tablets. With a mobile design, patients will be able to view your site no matter where they are, or what they are doing.
Boost SEO Through Content Marketing
In the realm of SEO, content is king. "Panda" – one of Google's ever-evolving search algorithm updates – places a significant emphasis on the quality and novelty of website content. As a result, sites that host a consistent stream of fresh, valuable content are often rewarded with improved SEO, and those who do not may experience a decline in SEO rankings. With a customized content marketing strategy, you can ensure a flow of new, original content is being continuously added to your website in the form of blog posts, press releases, page updates, and more, ultimately positioning your site as a trusted resource for online visitors while helping to improve your search result rankings and visibility.
Video SEO
Perhaps you want to include informational videos on your medical website. Medical video optimization can help your website's overall SEO rankings, and help your videos gain wider exposure through YouTube, Google's Universal Search, and more.
Ethics of SEO
Our "white-hat" tactics have proven extremely successful and each of our clients have benefited from playing by the guidelines set forth by major search engines. At Rosemont Media, we completely avoid "black-hat" strategies and in no way utilize methods that may endanger the credibility and success of your site.
Curious about the cost?
Rosemont Media offers complete package solutions that are tailored to your specific marketing goals. Visit our pricing page for more information or contact us today to receive a personalized quote.
ARE YOU READY TO TAKE Your Practice to the Next Level?
Related Posts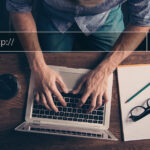 Why Should I "Google My Business"?
Word of mouth can be great for business, but inspiring…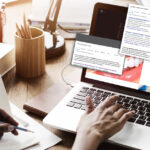 Rich Answers Increase in Google Search Results
A recent study of 1.4 million search results by Perficient…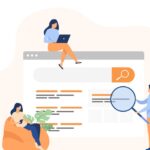 What Are Zero-Click Searches, and Will They Hurt Your Rankings?
Perhaps you've been hearing about "zero-click searches" lately. What exactly…